Local, National, and Long Distance Professional Moving Company
MartinCFS is a company made up of the professional movers you can count on to get you from point A to point B. With decades of experience in various moving services, our team of professional, residential, and commercial movers is well-known for their skill and adaptability.We offer a range of services from commercial office moving, furniture installation, data destruction, IT relocation, senior citizen moving, and warehouse storage. Our team of movers is happy to help the residents of PA, Maryland, and NJ, but we are also a company that is dedicated to moving people nationally. No matter where you are located in the United States, we can help make the moving process easier. If you need professional movers that can meet all your needs seamlessly, MartinCFS is here to help. Call our moving company today to get a free quote from our movers!
Building Relationships
Through Quality Services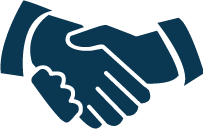 Safe & Reliable Storage Services
If you are looking for a quality storage facility during your move or after you relocate, MartinCFS is happy to help. We offer storage services in our safe and spacious warehouse storage facility. Our warehouse storage facility is heated and fireproof, so your products or furniture will always be protected. Our warehouse services include working in conjunction with a network of transportation service providers for local, long-distance, or even international transportation needs. MartinCFS's storage facility can be utilized for residential homeowners, product or inventory storage, and commercial and office storage. One of the benefits of using our warehouse storage services is that because we are also a company that employs professional movers, we can expertly move anything you need for your new home or office. If you require temporary or long-term storage, call us today and learn more about our services and storage facility!