Professional & Safe Movers in Your Area and Beyond
Getting from here to there can be practically stress-free, extremely productive, and affordable if you hire the professional movers from MartinCFS to coordinate and complete your relocation. We're a leading safe moving company based in Lancaster, PA that provide additional logistical services. Our full-time pro movers have experience with commercial and national moves and relocations. We also offer warehousing solutions and additional services for customers across the country – from Pennsylvania to as far as Hawaii and other locations in surrounding areas.
Building Relationships
Through Quality Services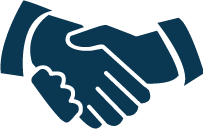 MartinCFS Moving Services & More
Are you tired of constantly Googling "moving help near me?" Good news—You found a do-it-all partner you can trust. As one of Lancaster's first-rate relocation companies, we are adept at solving even the most challenging, logistical issues. Our versatile moving services that include massive office relocations with full furniture installation for businesses. You can also take comfort in knowing our professional local movers will make every effort to protect your items and streamline the moving process. Our office and house movers routinely achieve this goal for our customers by:
Office and commercial relocation
Furniture installation
Warehouse and distribution services
We also provide data eradication and degaussing services. By using the least expensive yet most thorough form of data destruction, hard drive degaussers are able to completely clear your confidential information, no questions asked. Our Proton 105 Multimedia Shredder also offers a secure, fast option for all types of media. From drives to USB sticks and DVDs, our state-of-the-art data destruction is ideal for any business looking to wipe data.