Local & Long Distance Moving Company
Stressed about moving? MartinCFS is a local and long distance moving company with trained professionals that will help you get from point A to point B — with ease! We offer a variety of moving services ranging from residential home moves to commercial data center relocations. Our team of movers and packers are ready to serve residents and business owners across:
Pennsylvania
New Jersey
New York
Maryland
Delaware
And More!
No matter where you're located or where you're going in the United States, our professional movers will deal with the logistics so you won't need to. Learn more about our services and contact our moving company today to get a FREE estimate!
Building Relationships
Through Quality Services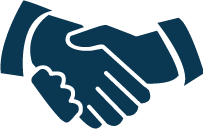 Reliable Moving and Storage Services
If it's time to "move out", but not yet time to "move in", MartinCFS provides realiable moving and storage services to keep your belongings secure between locations. Our safe and spacious warehouse facility is heated as well as fireproof, so your items will always be protected.
Our warehouse services work in conjunction with a network of transportation service providers for local, long-distance, and international relocations. MartinCFS's storage facility can be utilized for residential homeowners, commercial and office storage, as well as product or inventory storage!
Whem you employ the professional movers and packers of MartinCFS, we can expertly move and securely store everything you need for your new home or office relocation. If you require temporary or long-term storage, contact us today and learn more about our moving and storage services!